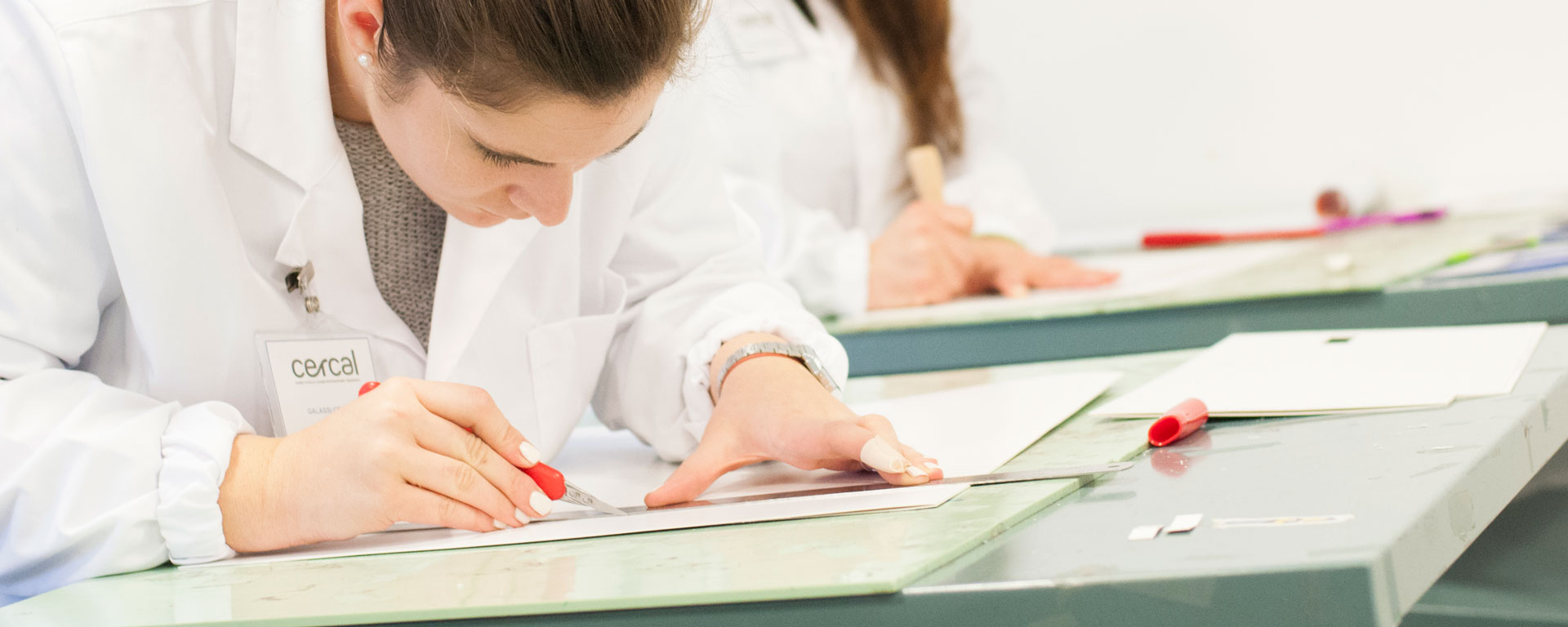 leather goods pattern-maker
Professional Profile
The pattern-maker of leather goods is a technician who plans and makes patterns of leather goods, interpreting the stylistic idea and translating the design into a prototype.
This course develops a complete professional profile through the acquisition of the necessary skills to carry out the technical design and the industrialization of the model, taking all aspects into account (materials, technical, stylistic and so on).
Why attend this course?
To acquire fundamental and professional skills and means to oversea the design steps and the industrialization in a leather goods company.
Objectives
– To combine expertise and skills that range from the interpretation of the design of leather goods to their realization.
– To form a professional figure who can bridge the gap between the designer and the technician, reconciling the requirements of the creator with those of the industrialization of the product (times, methods, cost).
Course of Study
• Styles and fashion trends
• Drawing
• Study of accessories
• Manufacturing techniques and development of basic models
• Materials used in leather-goods companies
• Production phase of prototypes
• CAD for leather goods
• Planning and realisation of mock models
• Being present at the production phase (sewing and assembling) of the prototypes designed and cut by the students
• Visit to production factories and their suppliers
• Final exam
Period
october 2022 – february 2023
Duration
500 hours of theory / workshop / project work / final exam
Attendance
From Monday to Saturday, full time-long term
Internship
The best students have the possibility to complete their professional training with an internship of about 3 months. The organization of the internship is subject to the specified conditions of CERCAL's Regulation.
At the end of the course each student will be given a Certificate of Attendance
Admission requirements and selection interview
During selection interview
• Motivation will be discussed
• A graphic-visual test will be carried out
• Basic knowledge of the Italian language (A2 level) is required for foreign students.
Enrollment fee
The fee includes, in addition to the 500-hour professional training, all the necessary course materials (equipment and tools for practical exercises of development of models and components). For international students who need a visa, a residence permit and an Italian language course, there is an additional fee for assistance during the visa application process and the attendance of the language course.
For information: formazione@cercal.org
The course will only take place once a sufficient amount of applicants have enrolled